Headstart is a transition week at the end of Term 4 that provides Grade 6 students with an opportunity to experience a week as a Year 7 student. The aim of HEADSTART is to ensure students questions are answered before the holidays and ensure students head off into the Christmas holidays feeling confident, positive and excited about starting their Year 7 year.
Students will participate in a learning program in their CARE class for the following year to ensure they develop peer relationships. Students will get to meet a wide variety of teachers from WMYC to commence building strong and positive learning relationships. Part of the HEADSTART program is timetable and map reading activities so students know where their classes will be the following year. Students will experience their full timetable of classes over the duration of the week. HEADSTART is always an engaging and positive week that excites all students about transitioning from Grade 6 into Year 7.
Where – WMYC Felltimber and Huon Campuses. Each student attends the campus allocated for their Year 7 year.
Times – 9am – 3.10pm Monday – Friday – See transition timeline for the week HEADSTART will run this year. Click here for further information about the transition process
Clothing – Students wear their Grade 6 school uniform
Lunch – Student bring their own lunch as they would at Primary School
Transport Options – Walk, ride, scoot, parents drop off or students can travel on the bus that they would travel on in their Year 7 year. Please contact Amy Zuber from Wodonga Senior Secondary College for bus travel details. Further information about the school bus program can be found by clicking here.
Day breakdown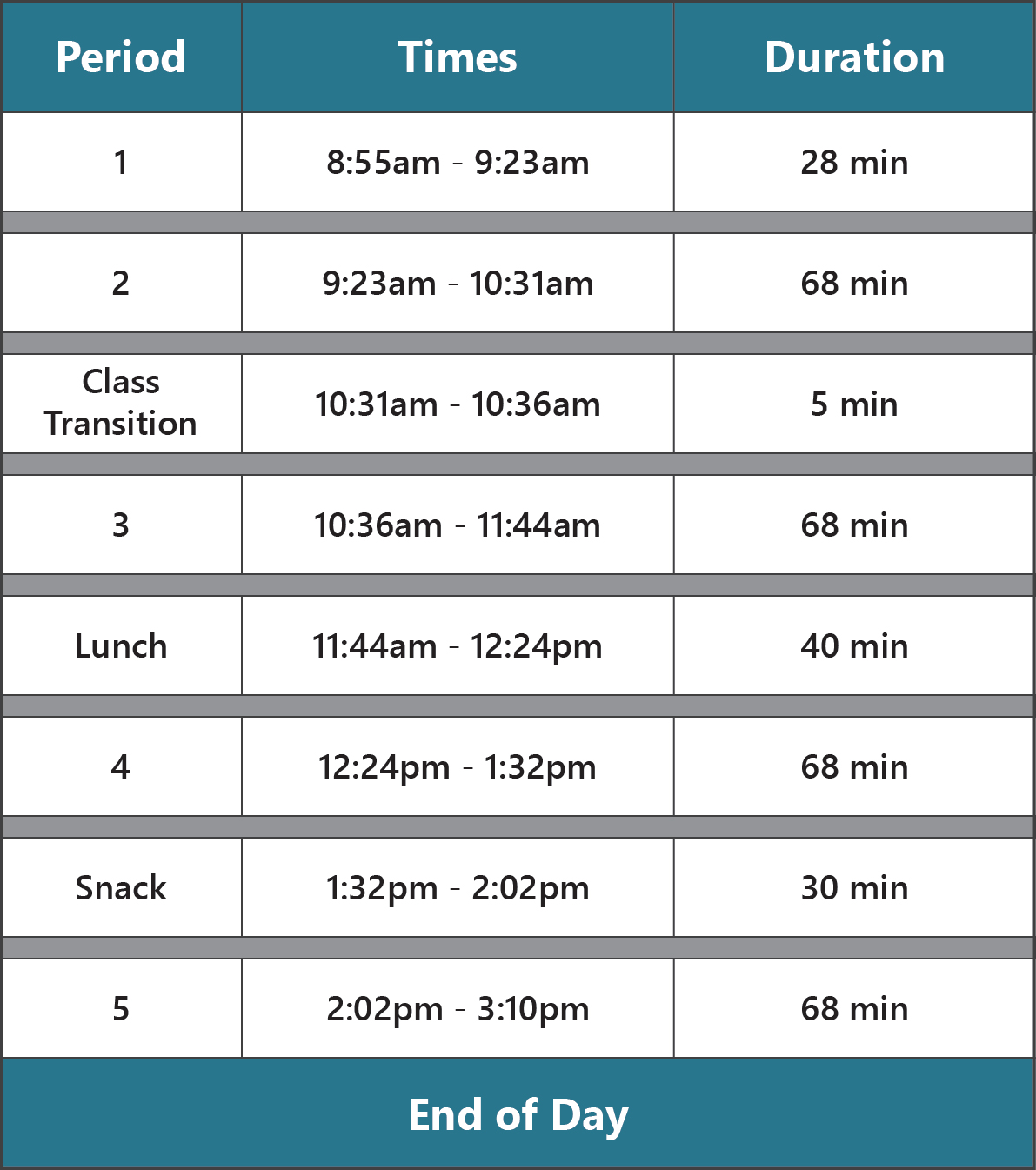 Take a look back at the range of activities that students were involved in throughout the week.