Over the weekend teams representing our two campuses travelled to Melbourne to compete in the VEX Robotics National competition where they competed against the best schools from around Australia. This years competition saw a large number of regional teams take out the top prizes which will now see them compete in the VEX Worlds competition next year.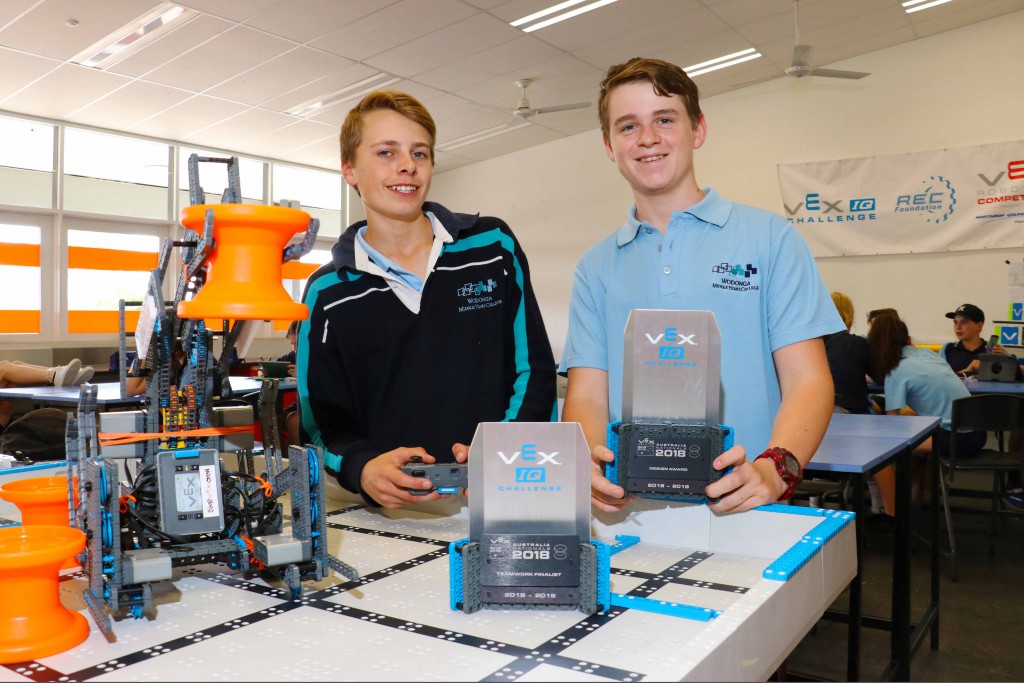 Felltimber VEX Robotics TeamEthan Livingston, Kobe Pothan and Jake Foster (absent) with their award winning robot
Our Felltimber team consisting of Kobe Pothan, Ethan Livingston and Jake Foster received the competition Design Award and were also a finalist for the Teamwork Award as well on the day. The team will now progress to the VEX Worlds competition, now in it's 11th year to be held in Louisville Kentucky in early 2019 which will present a new series of challenges which the team at looking forward to.
The competition sees our students research, design, program and test a robot which needs to conform to specific criteria for the competition and be able to complete a series of tasks using both manual control and some stages with autonomy. As part of the process a teams robot could go through several iterations, with each change adding or refining functionality to assist in completing the challenges on the playing field.
We also had teams of students enter into the EDR tournament. They competed well (with one team making it to the finals) and while not receiving any awards, achieved many learning outcomes while overcoming design, programming and engineering challenges with the larger, more complex metal robots.
Our College would also like to congratulate the Huon 'Girl Powered' team who were the recipients of the Create Award on the day for their well-built robot. Well done to Gabrielle Knight, Monique Knox, Ky Rolton, Rhea Nicholls and Beth French.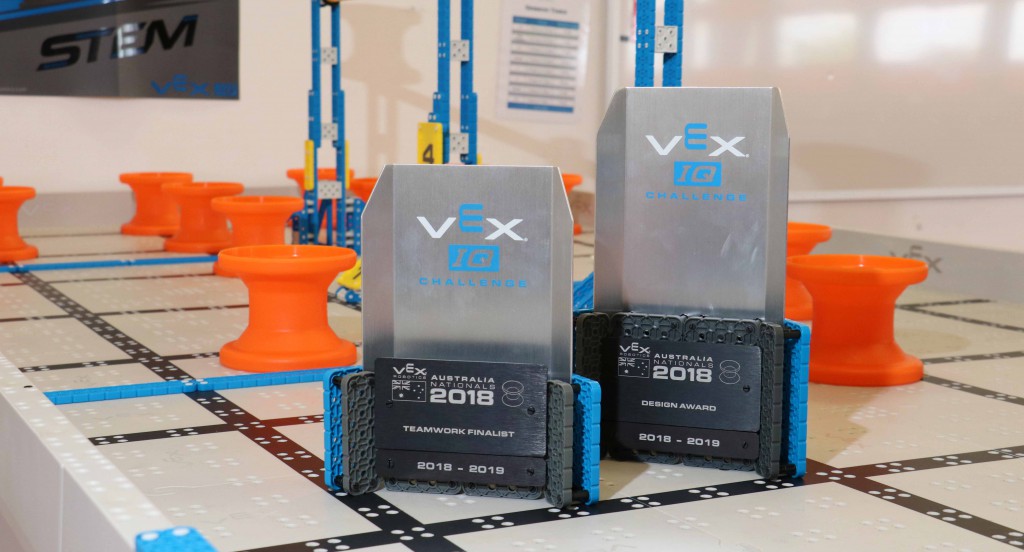 A big congratulations is also in order for our Huon Technology teacher Michael Rogers who received the VEX Australia Nationals Teacher of the Year Award for his hard work and commitment to supporting our students to achieve the best outcomes.
This year's VEX Australia Nationals competition saw a large number of regional finalists which will move on to compete in the VEX Worlds next year. At our College students are exposed to VEX Robotics through our Robotics elective subject which teaches students to work collaboratively to develop their problem solving, design and programming skills in an environment supported by our industry-leading teachers. The program supports students to develop their ideas and work within their teams to excel in the classroom.