Dear students, parents, carers and our wider school community,
As you'll be aware, our school has received $12.5 million in State Government funding to upgrade our facilities, including delivering new science, technology and performing arts buildings.
Our School Council, leadership team, architects from Y2 Architecture and the Victorian School Building Authority (VSBA) have been working closely to develop designs to create an environment designed for delivering modern education.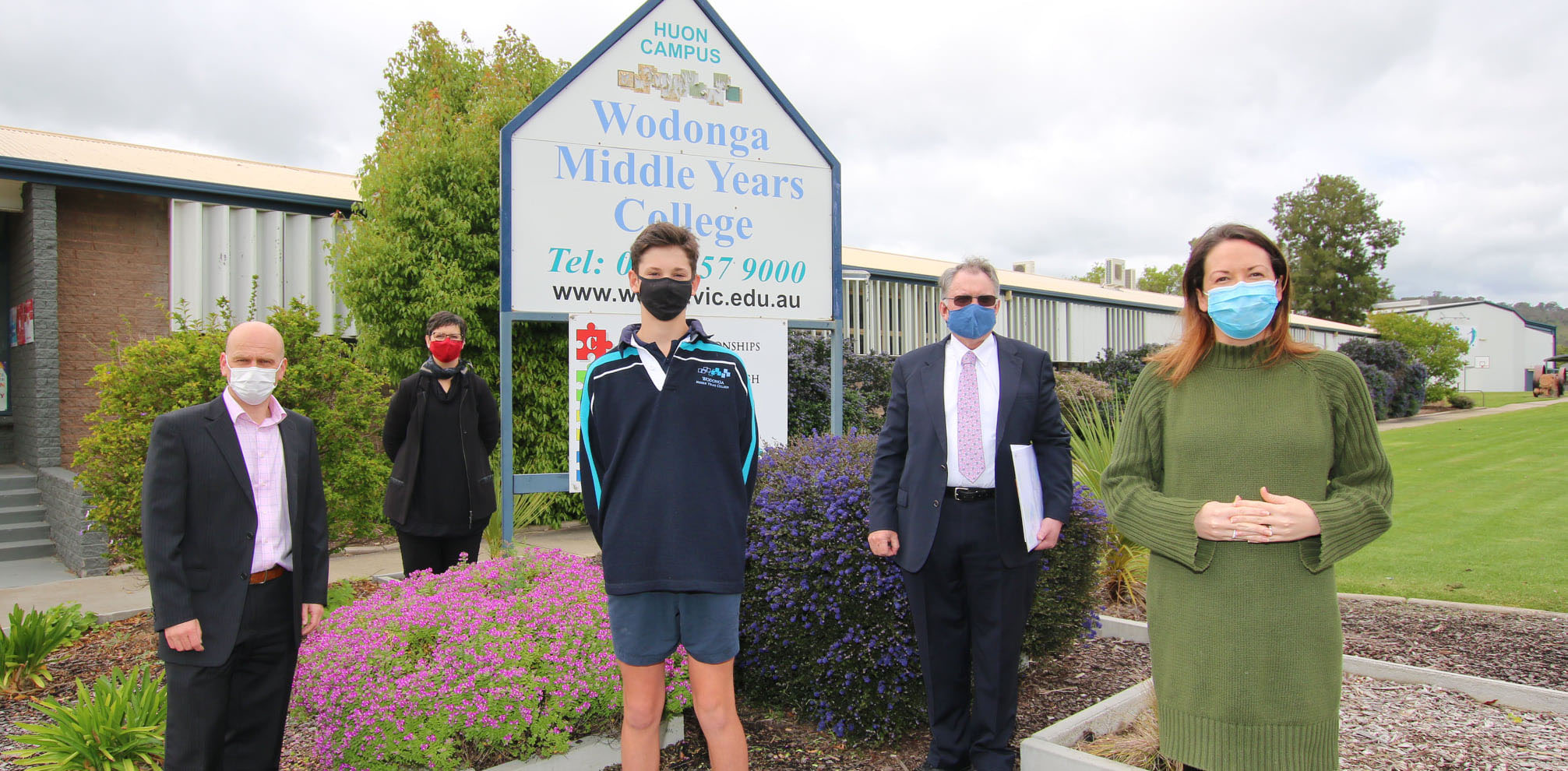 Designs have now been finalised after being endorsed by our school council and leadership team, and approved by the Department of Education and Training. I'm delighted to be able to now share the design of our new facility with the school community.
I'm also excited to announce that local builders Joss Constructions have just been appointed to the project and works are due to commence on site in the coming weeks. Early works will include Site establishment, site shed and amenity set up, fencing and heavy machinery Civil Works works.
Demolition of existing Block D is planned to occur after the new buildings have been handed over and are fully operational.
Asbestos removal works will also take place as part of the Demolition of the existing Block D. I want to assure you that the health and safety of the school and local community is paramount, and any identified asbestos will be removed in strict accordance with occupational health and safety regulations and will be lodged with WorkSafe Victoria.
A licensed asbestos removalist will remove the materials under the supervision of an independent occupational hygienist, who will also conduct air monitoring. The hygienist will also issue a clearance certificate to ensure the building is safe for general access on completion of the works. No asbestos works will be scheduled for removal while students or staff are on site.
Construction works are forecast for completion in Term 4, 2023, which is when our staff and students will be able to utilise the new facilities.
The VSBA will continue to work closely with our school to ensure our community are updated as construction on the project progresses.
If you have any further questions about our upcoming upgrade project, you can phone the VSBA on 1800 896 950, email vsba@education.vic.gov.au.