Our Huon Year 9 sculpture class have been mostly working with clay, cardboard and wire but yesterday they were able to experience using a new medium in the classroom. The class were joined by local artist Michael Laubli who introduced the students to his passion for sculpting with metal which they loved. Michael worked with the students, teaching them bringing with him a few of his creations to inspire the students.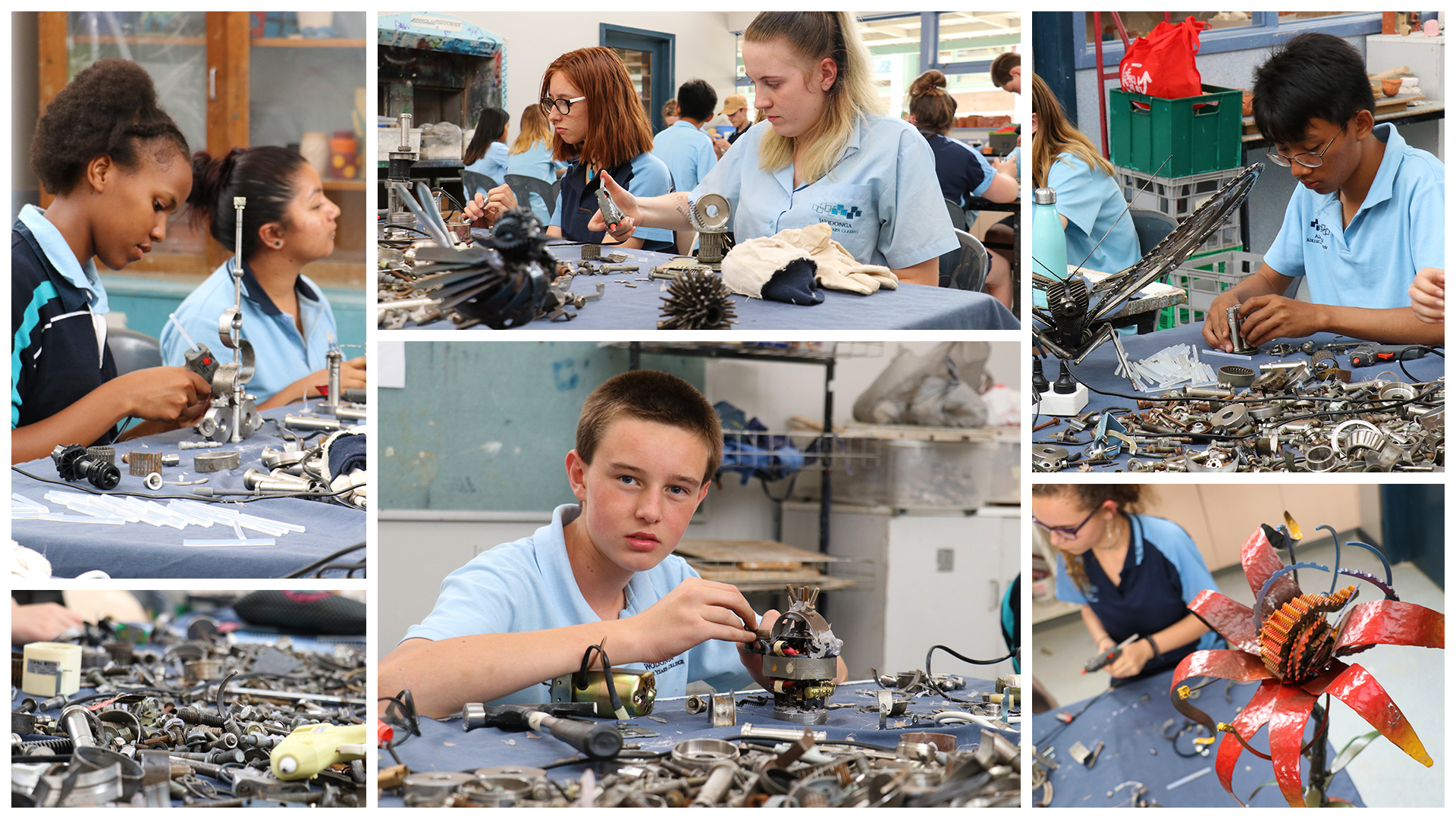 Year 9 Huon sculpture class working on their metal creations
The students learnt how use hot glue guns to join metal parts to build their creations over the afternoon session.
Campus Arts leader and class teacher Luke Harman said "it's really important for our students to know that they too can have a career in Art and having a successful artist like Michael we hope would inspire them".
This was a unique experience for our students to have with such an experienced artist.