Comprised of the Navy, Army and Air Force, the Australian Defence Force is a modern, people focused organisation; and one of Australia's major employers.
The Careers Day showcased the technical trades and careers available within the Training Establishments of ALTC.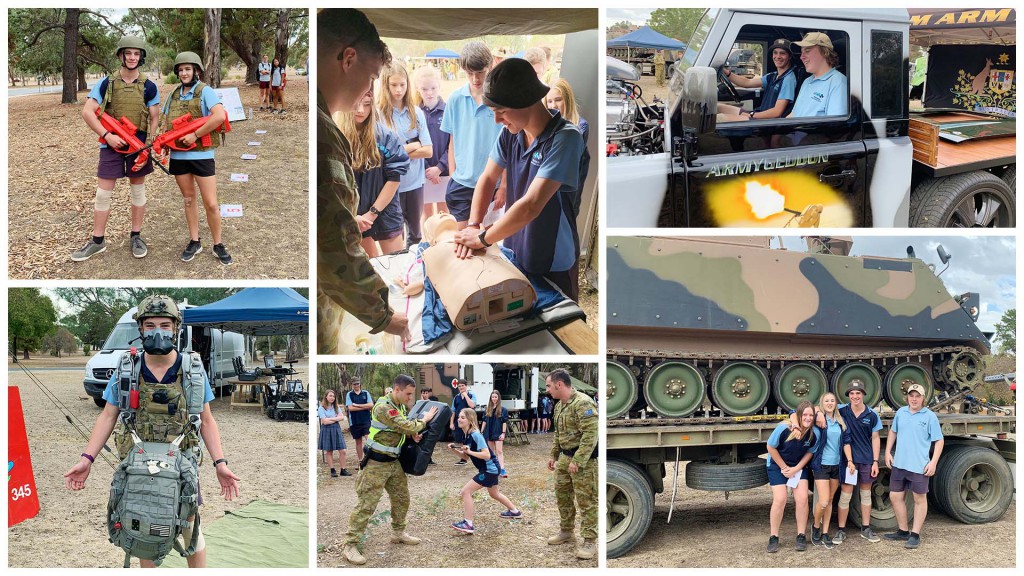 Trade displays from the Army School of Electrical and Mechanical Engineers, the Army School of Health, the Army School Of Ordinance, Defence Force Field Catering School and the Army School of Transport was well received by the students because they could get hands on with some equipment, participate in some self-defense moves with the Military Police, PT activities with Physical Training Instructors and interactive demonstrations of weapons, weapon simulation systems.
The Students really enjoyed the day and had lots of fun while exploring different career's in the ADF.
Sloane, Ashlea, Sarah (WMYC)
Lacey, Daniel (Geared for Careers)